The EdVenture Group is excited to announce Dr. Megan Mikesell's promotion to Senior Program Manager. Megan works closely with the Family Engagement and Prevention teams to support the development of new programs that benefit youth, educators, and broader communities throughout Appalachia. Let's get to know our newest Senior Program Manager a little better.
Q: Tell us a little about your time before EdVenture. What professional activities were you involved in?
Most recently, I worked as the program coordinator for Project TRAIN! (Teacher Resources for Addiction Impact Now) at West Virginia University. Prior to that, I worked in graduate teaching and research assistantships during my doctoral program. And before that, I worked as a preschool teacher at WVU's Child Learning Center for two years.
Q: You recently wrapped up your doctoral program. Tell us a little about your experience in that program and how you hope to apply it to your work at EdV.
I graduated from the Interdisciplinary Education program with an emphasis in Human Development and Family Studies from West Virginia University. My experiences ranged from sitting in classes, writing research papers, collaborating with peers, working with my mentor and other faculty on community-focused projects, and teaching various courses. My program taught me to look at situations from various perspectives, seek collaborative solutions guided by data, and communicate information and findings in culturally and developmentally appropriate ways. All of these skills help me to develop effective and targeted projects with my colleagues at EdV to support students, families, and communities.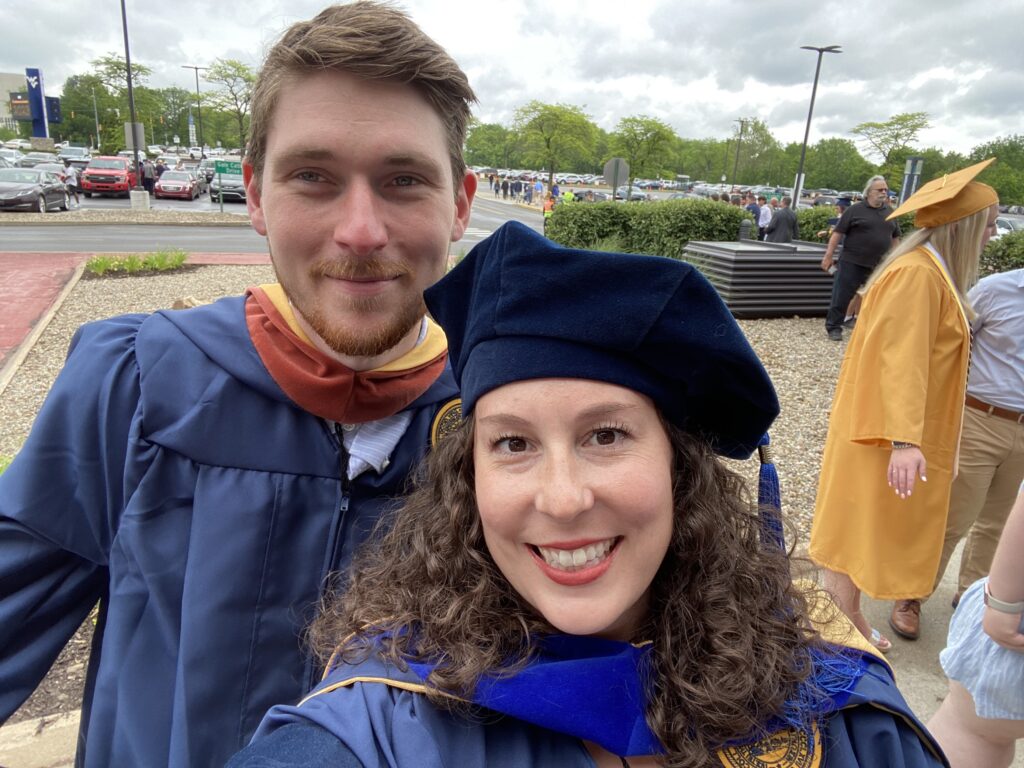 Q: Let's talk a little bit about data collection. Your thought leadership has been supporting EdV in being more mindful about how we collect and communicate data points. Can you shed a little light on the importance of this in our work and other nonprofit/education environments?
A common misconception is that "numbers don't lie," which is true…. to a point. Numbers, or data, are only as accurate as the data collection method allows them to be and how a person/organization uses them. It's imperative that nonprofits, like ours, take the steps to collect data using equal and equitable methods and communicate their findings clearly and accurately.
Read more of Megan's thought leadership on this subject via her recent blog post: Data: To Trust or Not to Trust?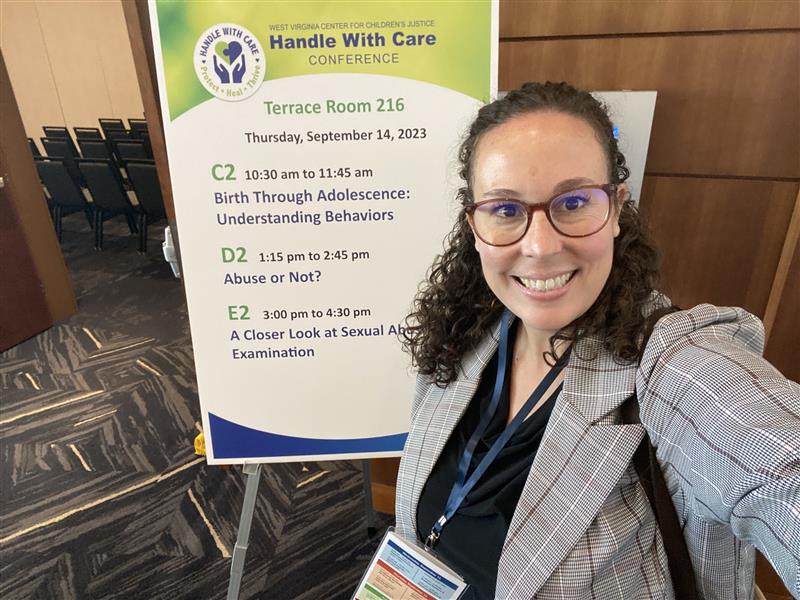 Q: What most excites you about your work with EdV? What are you looking forward to in our future?
I love EdV's vision and heart to meet the needs of students, families, and communities by being innovative. This has pushed me to explore and develop new skills. For example, I helped write a children's story, something I had never considered or thought possible! I am honored to be a part of an organization that challenges and supports its staff to explore new possibilities. I look forward to continually uncovering areas of potential in myself and in EdV. 
Q: What does a Senior Program Manager do to unwind? Share a tidbit about your personal life, if you're willing.
There are several things I do to help me unwind, like playing board games, baking, gardening, and crafting. But my favorite is lounging on the couch with my husband, Zane, and our dog, Patsy, watching something on the TV.
Q: What's a favorite quote or song lyric that inspires you?
"I don't wanna spend my whole life asking, 'What if I had given everything instead of going through the motions?'"
Matthew West, The Motions


About the Author
Dr. Megan Mikesell is a Program Manager with The EdVenture Group. Megan completed her doctoral program at West Virginia University (WVU) focusing on Human Development and Family Studies, specifically on early childhood educators' attitudes toward addiction and how it relates to their relationships with students. 
Prior to joining The EdVenture Group, Megan worked as the program coordinator for Project TRAIN (Teacher Resources for Addiction Impact Now), an initiative at WVU that seeks to meet WV K-12 teachers' expressed needs regarding the impact of the opioid crisis. Megan is excited to bring her human development expertise to work with a passionate, like-minded team whose primary goal is to support families, schools, and communities for a safer and healthier future.