The EdVenture Group will join the national Million Girls Moonshot movement of like-minded organizations and partners with the shared goal to change the trajectory of girls and non-binary youth in STEM.
Morgantown, WV – The EdVenture Group has been selected as a Moonshot Catalyst Awardee to engage more girls and underserved youth in deeper STEM learning. As an awardee, regional after school and summer programs and educators will gain access to key training, resources and professional development that will shift practices to create more access and more inclusive STEM learning opportunities for students historically underrepresented in science, technology, engineering and math (STEM) fields.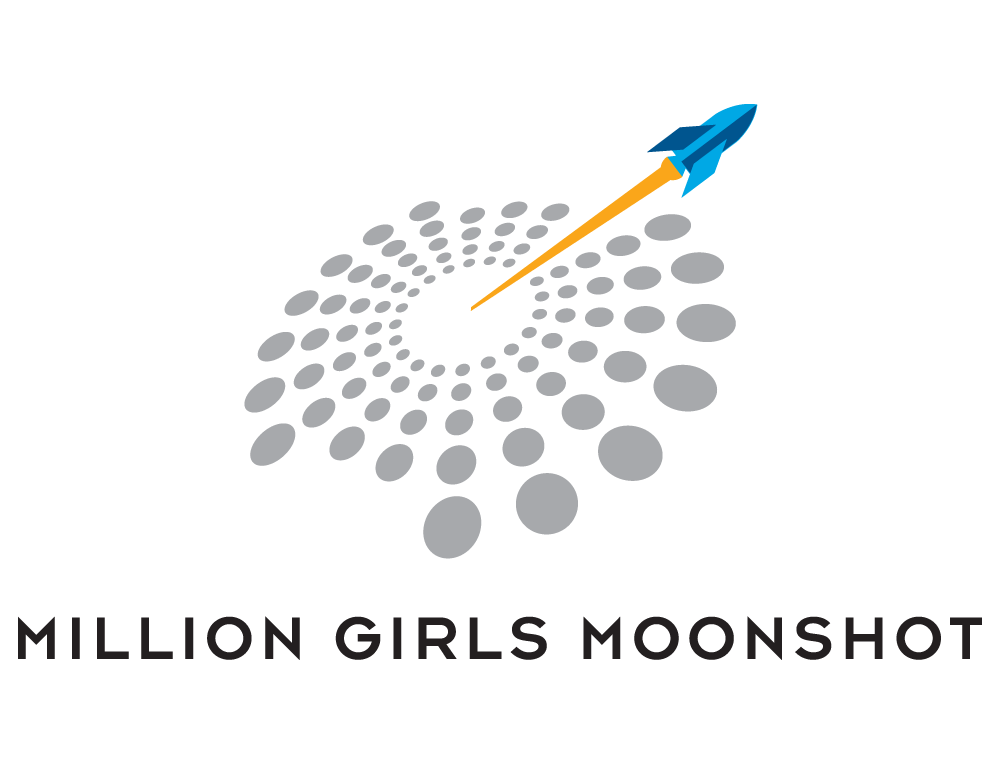 The Building Efficacy in STEM Today (B.E.S.T.) project will use a community of practice-based approach to build the STEM efficacy of out of school time providers, students, and families. In partnership with the West Virginia Statewide Afterschool Network (WVSAN) and West Virginia Department of Health and Human Resources (DHHR), Division of Early Care and Education, out-of-school time staff/providers will increase their knowledge of STEM and Family Engagement and be exposed to meaningful STEM learning activities, thus increasing their overall comfort level and interest in STEM. 
STEM fields continue to be the fastest growing and highest paying careers in the United States, yet women and people of color continue to be underrepresented in STEM fields. Currently, women make up half of the total U.S. college-educated workforce of 58.9 million workers but represent only 30 percent of the professionals in science and engineering jobs. Black and Hispanic women each make up only two percent and Indigenous women only one percent.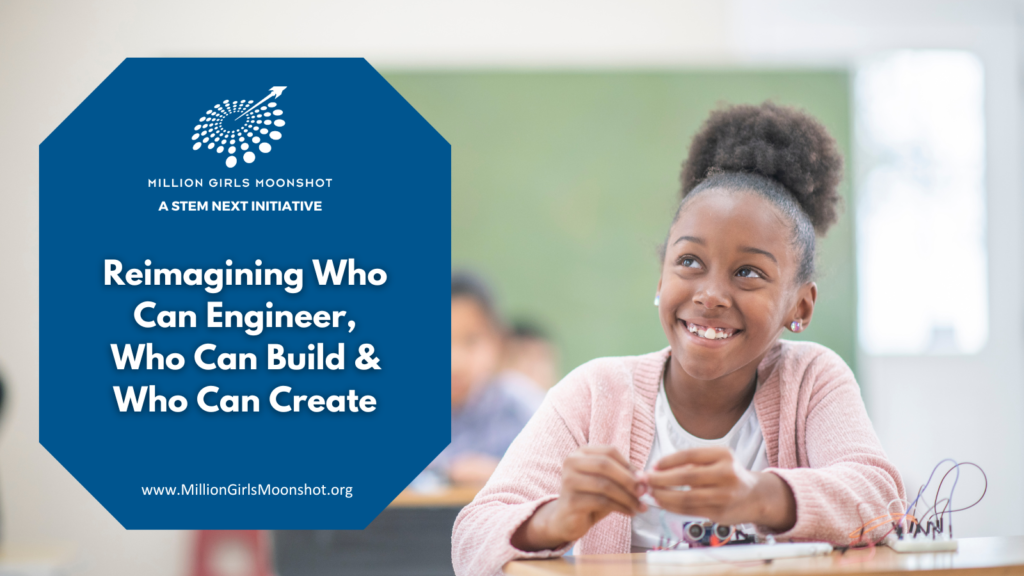 Launched in 2020, the Million Girls Moonshot is a transformative nationwide initiative that is inspiring and preparing the next generation of innovators by engaging millions more girls in STEM learning opportunities through afterschool and summer programs over five years. The Million Girls Moonshot is the premier initiative of the STEM Next Opportunity Fund, an organization committed to expanding exceptional STEM learning opportunities outside of the classroom for all children everywhere. To learn more about the Million Girls Moonshot, visit www.milliongirlsmoonshot.org.
The 2023 Moonshot Catalyst Awardees include:  
Great Lakes Bay Regional Foundation,

Great Lakes, Michigan 

 

Philadelphia Education Fund

,

Philadelphia, PA 

 

Remake Learning Pittsburgh Regional STEAM Ecosystem

, Pittsburgh, PA 

 
Tech Corp Ohio

, Columbus, OH 

 

The EdVenture Group,

Morgantown, WV

 

Greater Rochester Afterschool and Summer Alliance

, Rochester, NY 

 

Digital Harbor Foundation

, Baltimore, MD 

 

Southeast Service Cooperative

, Rochester, MN

 
Educate Maine

, Portland, ME

 

North Carolina Afterschool Partnership

, Charlotte, NC

 

Fleet Science Center

, San Diego, CA

 

Central Susquehanna Intermediate Unit

, Lewisburg, PA

 
Catalyst Awardees will join a professional network of 50 statewide afterschool networks, including thousands of afterschool and summer programs and hundreds of thousands of informal educators. Each grantee will focus on building an engineering mindset – 10 values and thinking skills associated with engineering that include skills like critical thinking, teamwork, persistence, and iterative thinking – with young people in their region. Awardees will also focus on expanding the visibility of role models and mentors for young people, the role of families as champions, as well as raising awareness to other partners to connect opportunities for youth as they progress in their STEM learning.  
About The EdVenture Group 
The EdVenture Group, Inc. is a nonprofit organization inspiring lifelong learning at all levels by developing and delivering innovative solutions to obstacles in K-12 education. Founded by a classroom teacher, The EdVenture group provides proven processes, programs, and expertise to students, educators, and communities in Appalachia and nationwide. For more information, contact Dr. Lydotta Taylor, at [email protected] or visit www.theedventuregroup.org.