Delbarton, WV – The EdVenture Group, in partnership with the West Virginia Department of Education's Division of Adult and Technical Innovation, is pleased to announce a $2,500 award to Mingo Central High School for their Simulated Workplace Leadership Series Leadership Legacy Project, Bountiful Blessings.
Mingo Central students were challenged to create a solution to a problem affecting their community that would leave a lasting impact. Student leaders identified various opportunities to help their community and settled on the Bountiful Blessings project. This project identified several blessing boxes within their community that are frequently empty and in need of repairs. SWLS participants planned a project scope and pitched their idea to not only fix and replenish current boxes, but to build new ones to place in high-need areas of the community.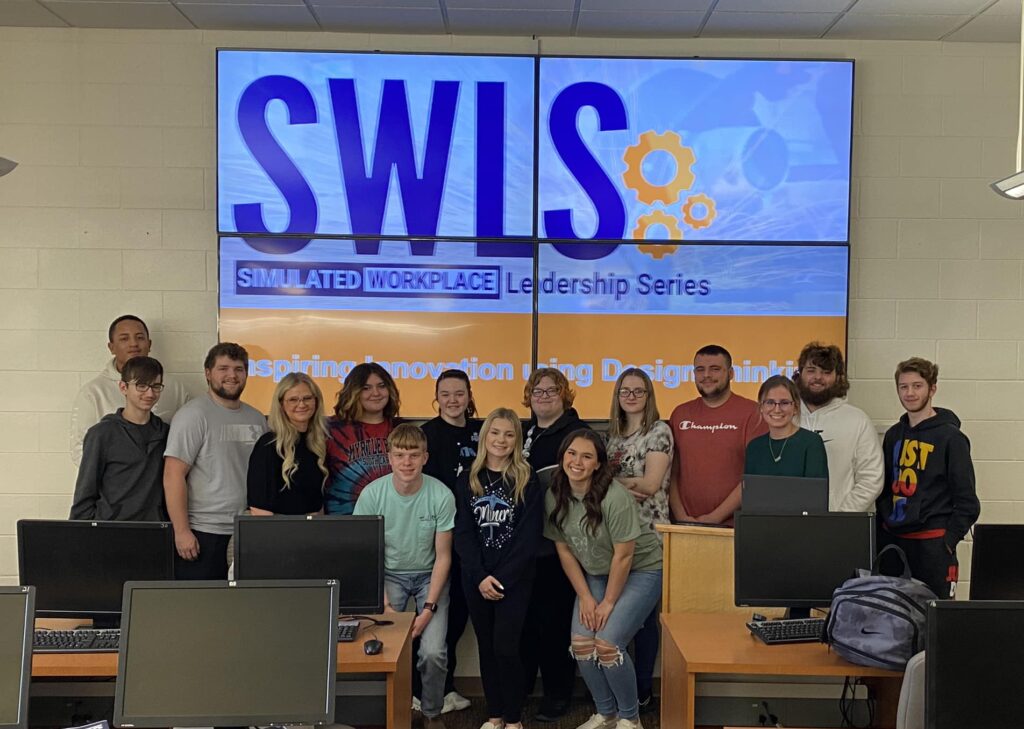 Watch Mingo Central's Video
The Simulated Workplace Leadership Series is a leadership development program designed to serve career and technical education (CTE) students across the state of West Virginia. The program includes professional development for classroom instructors, leadership training for students, a self-paced online learning track in competitive workforce skills such as design thinking and project management and concludes with a leadership legacy project. The program is funded with support from the Appalachian Regional Commission and a strong partnership with the West Virginia Department of Education. For more information, contact Victoria Taylor, [email protected] and Cameron Keefe, [email protected].