Wheeling, WV – On April 18, stakeholders from across West Virginia will convene at Oglebay Resort in Wheeling, West Virginia for the second annual West Virginia Entrepreneurship Ecosystem Conference. Held as part of Bridging Innovation Week, this year's conference will feature over forty state entrepreneurship leaders as they speak to entrepreneurship-led economic development efforts.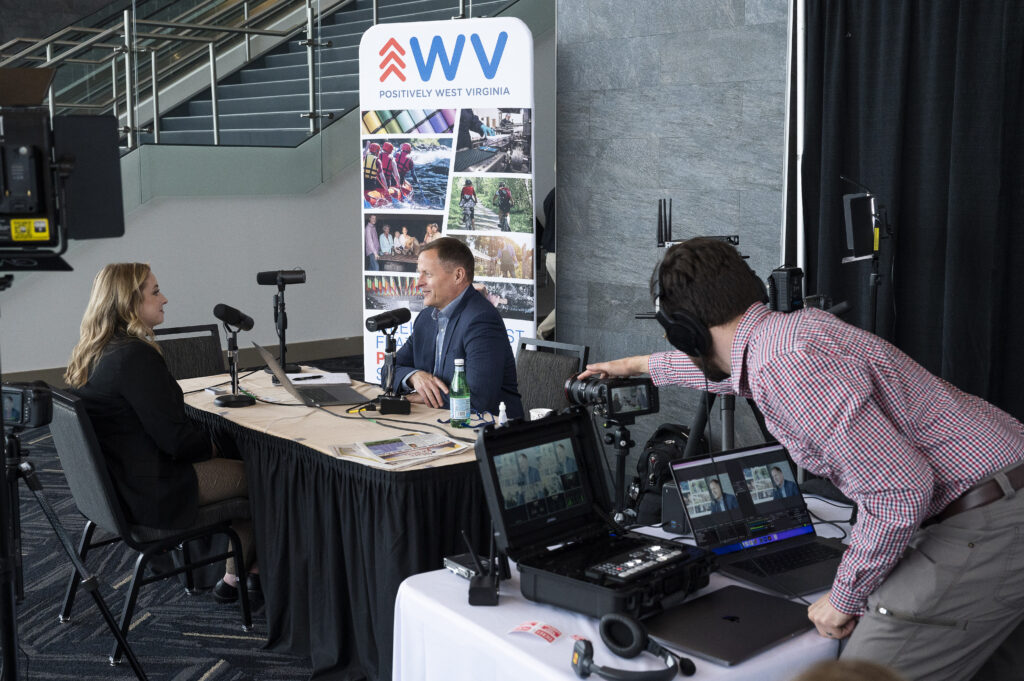 Attendees are encouraged to join the Ecosystem beginning at 8:00 a.m. with a vendor showcase featuring resources for entrepreneurs across the state. The formal conference program will kick off at 9:30 a.m. with two engaging keynote panels. Entrepreneurship Education: Nurturing the Talent Pipeline will begin at 9:45 a.m. and feature panelists including Brad Smith, President of Marshall University, Ericke Cage, President of West Virginia State University, Sarah Tucker, Chancellor of the WV Council for Community and Technical College Education, and David Roach, State Superintendent of West Virginia Department of Education.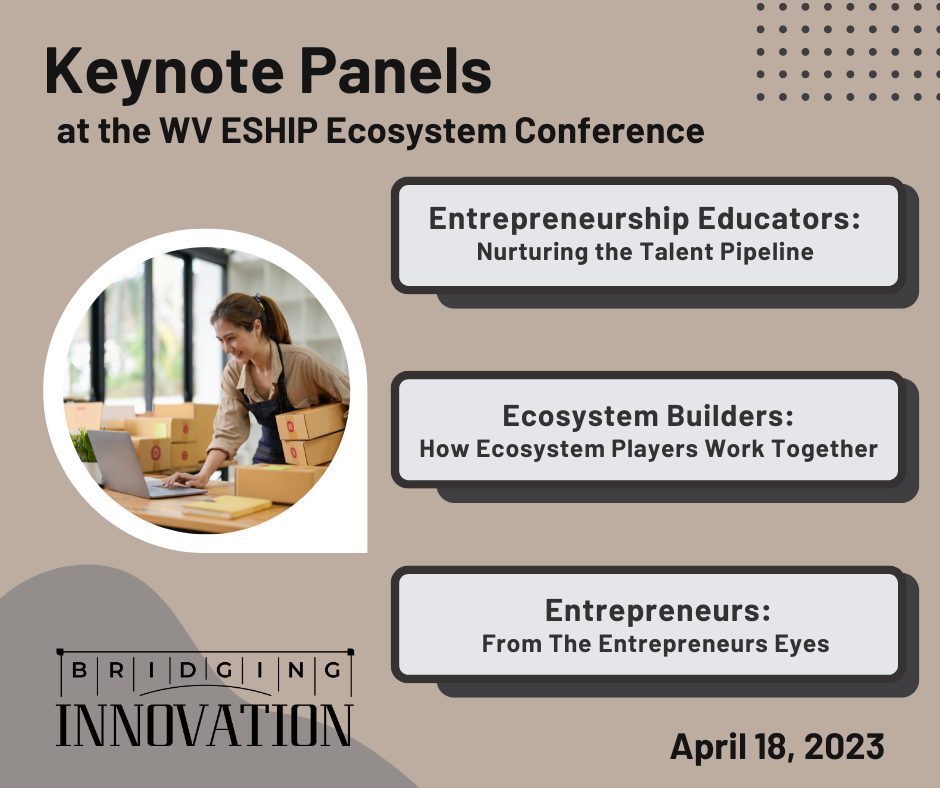 At 10:30 a.m., ecosystem builders including Jen Giovannitti, President of the Claude Worthington Benedum Foundation, Secretary of State Mac Warner, Rebecca McPhail, President of the West Virginia Manufacturers Association, and Anne Wellde, Vice President of Goldman Sachs 10,000 Small Businesses Program will take the stage for the Keynote Panel: How Ecosystem Players Work Together.
Participants will attend a variety of breakout sessions on key ecosystem topics sourced by West Virginia stakeholders, including: emerging entrepreneurship (social + tech), access to capital, veteran resources, entrepreneurial support organization project funding, WV success stories, SBIR/STTR funding, design thinking, and place making and tourism as an entrepreneurial opportunity. Throughout the day, the conference will emphasize meaningful networking opportunities and access to resources, including a networking lunch sponsored by the Regional Economic Development Partnership.
The closing session, From the Entrepreneur's Eyes, features powerful stories told from the student founder perspective. The panel includes James Carnes and Kyle Gillis of Iconic Air, Eva Toor of The Stable Boy, and Rania Zuri of LiTEArary Society and will be moderated by Sarah Biller, Executive Director of Vantage Ventures. The conference will conclude with a Networking Reception sponsored by Advantage Valley.
The West Virginia Entrepreneurship Ecosystem Conference is the premiere conference for ecosystem building in the state, providing attendees with a unique opportunity to engage with cutting-edge research, education, and innovative practices and to connect with others who share their passion and commitment to inspire, support, and fund entrepreneurs in West Virginia. Registration closes April 11th. Register today to secure your spot. For more information on Bridging Innovation Week and the WV Entrepreneurship Ecosystem Conference, contact Co-Chairs Amber Ravenscroft and Tara St. Clair.