On behalf of The EdVenture Group, I hope that you had a blessed holiday season and found ways to relax and enjoy time with your family. Here at EdVenture, we celebrated a strong 2022 continuing to expand our programs with new ideas to bring resources to our communities and schools.  Our team closed the year with a meaningful offsite focused on plans for 2023.  One of the best parts of the planning, in addition to spending meaningful time together, was discussing each individual's passion and what they hope to do in the coming year to help address needs and inspire others.  
From literacy to prevention efforts, after-school programs, leadership, entrepreneurship, family engagement, and more, we are excited to work with partners to strengthen future programming for those we serve. 
The EdVenture Group will mark its 22nd year in operation in 2023 and for that, we are most grateful to all whom we have worked with. Our plan is to continue to be innovative, thoughtful, and observant of how we can best meet the needs of students, teachers, leaders, families, and communities. We are honored to work with all of you and are committed to being the partner that listens and responds to create innovative solutions to education challenges. Together we can build solutions that make us all better as we create a more positive future. 
We wish you the best in 2023 and look forward to working with you this year and for years to come.
All the best,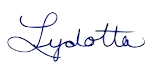 Check out our 2022 Annual Report
Our annual report provides a highlight of EdV's programming and impact over the year. We are grateful to have the opportunity to work on this impressive portfolio of programs with partners from across the United States. Check out our programmatic updates on:
Family Engagement
Entrepreneurship & Innovation
Literacy
Prevention
After School
Leadership
Research and Evaluation