In July, Program Coordinator Victoria Taylor had the opportunity to lead youth leadership workshops as part of the Monongalia County Schools Summer Avalanche Program. Participating schools included South Middle School, Westwood Middle School, Suncrest Middle School, and Mountaineer Middle School with groups of students ranging from 12 to 25. Students engaged in discussion and hands-on leadership activities on leadership styles, leadership characteristics, core leadership functions, communication, and more.
Youth leadership opportunities allow youth to grow in a positive environment that promotes personal growth. Students had the opportunity to discuss and reflect on common leadership characteristics, defining a leader, how they lead and what makes them a leader, leaders in their lives, key tips for communicating, and the importance of person-first language. Students also explored leadership styles including respectful leadership, servant leadership, transformational leadership, and bureaucratic leadership.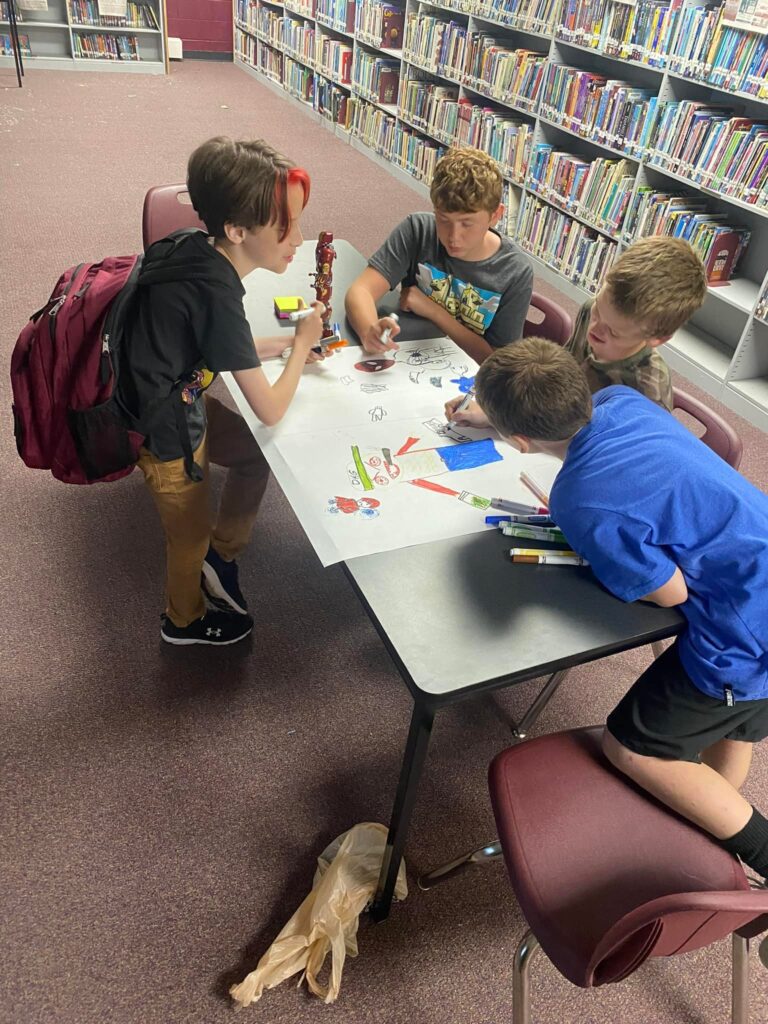 One activity students participated in was working in groups to draw the characteristics of what they believed a "good" leader represented and what a "bad" leader represented. This activity allowed students to express their thoughts and opinions, and to get creative. Many of the "good" leaders had large ears because of good listening skills, big hearts because they care for others, lots of friends, and plenty of smiles! Many students drew superheroes, family members, teachers, and friends on the "good" leader side, and shared why they felt the ones close to them represented a good leader. Students put skills of a good leader into action during many of the workshops by helping one another, keeping quiet and listening while others spoke, feeling confident enough to share, and by helping Victoria lead activities and clean up.
"Having the opportunity to visit the local middle schools, including the one I attended growing up, was a great feeling. Students at each school participated, were outgoing, and were a blast to work with! I truly enjoyed leading my first set of youth leadership workshops and was inspired after working with each group of students. I look forward to continuing making an impact in my community by empowering youth to know that the sky is the limit, and they are great leaders, too." – Victoria
We would like to say a special thank you to the Charles R. Nailler Foundation for over a decade of supporting The EdVenture Group's youth leadership efforts!